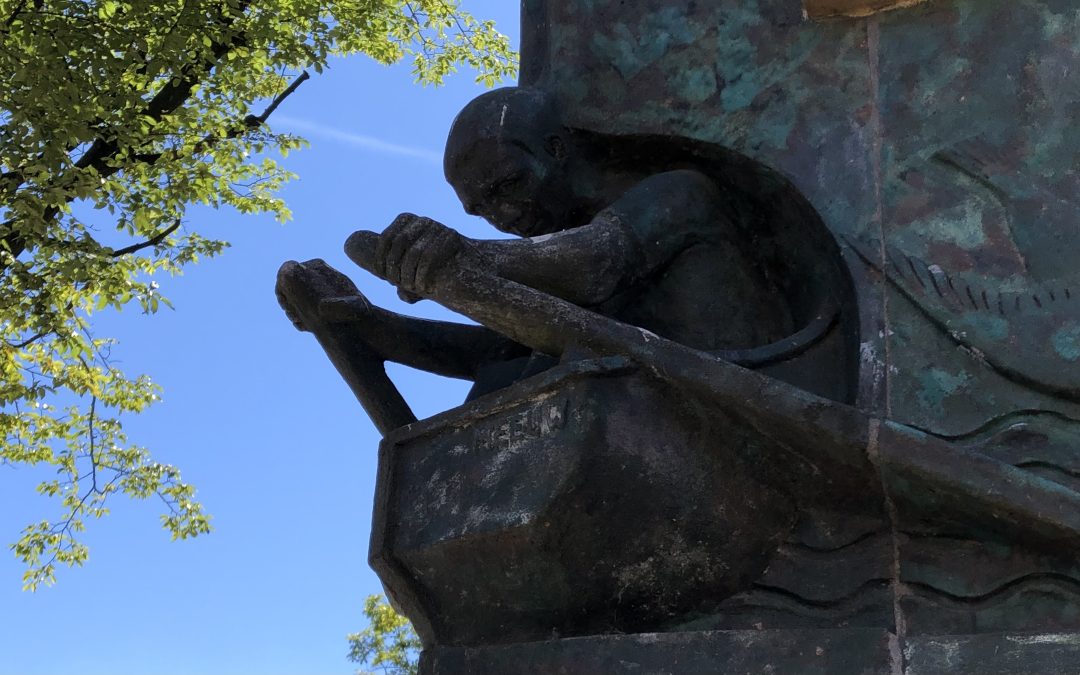 Maybe you asked yourself: "what does this photo have to do with grief?"
This is a photo of a corner house in Amsterdam that I regularly cycle past.
When someone experiences loss, they might feel something like waves; sometimes processing the loss & and sometimes working on recovery; like the metaphor: "Grief is rowing with two oars." This is taken from Stroebe en Schut's dual process model.
It takes a lot of effort to keep a boat afloat, and balanced in order to move forwards . Sometimes you go round in circles, depending on which side demands more attention. The two oars each represent an aspect of the grief process.
If someone focuses only on the loss there is a chance that they will get stuck there. However if someone is only focused on recovery there is a risk that the grief is being suppressed. It is important to be able to ride the waves of grief. When grief is not experienced and is pushed to the background it can be triggered later on and re-appear.
This is the case for any kind of loss or change; death, divorce, illness or loss of a job.
If you are in a grieving process I hope that you'll recognize something in this blog that gives you some insight into how you are steering your boat. This varies from person to person and from moment to moment.
If you recognise that you might feel stranded don't forget that you can reach out for help.